약효_위통, 설사, 구내염, 결막염 등 울 치료하는 중요한 생약이다.
Medicines are important biological agents for treating wool, including stomach pain, diarrhea, spheroiditis, and conjunctivitis.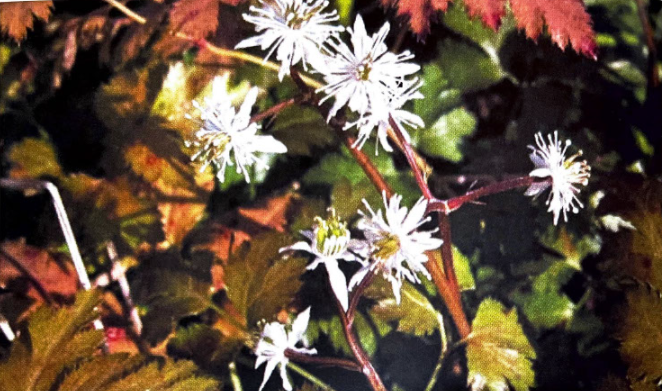 땅 속에 노란색 뿌리가 이어진다고 해서 이 이름이 붙었다. 베르베린(berberine) 이라는 성분이 있어서 황벽나무 껍질로 만든 약과 더불어 중요한 생약이다. 위통, 식중독 세균성 등에 효능이 있다. 가슴이 답답하고 잠을 자지 못하는 불면증에도 약효가 있다. 수염뿌리를 제거하고 뿌리줄기를 햇볕에 말려 달여 마신다. 이른 봄에 청초한 자태의 흰 꽃을 피우지만 노란 그 뿌리는 쓰디 쓴 생약의 원료를 품고 있다.
The name was given because yellow roots were said to connect to the ground. It has an ingredient called verberine, which is an important biological drug, along with a drug made from the bark of a yellow wall tree. It is effective in stomach pain, food poisoning, bacteria, etc. Insomnia, which is stuffy in the chest and can't sleep, is also effective. Remove the beard roots and dry the roots in the sun and drink them. In early spring, a pure white flower blooms, but its yellow roots contain raw materials for bitter biomedicals.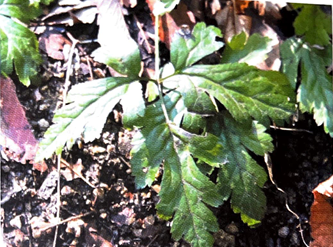 Use Area - Root Stem.
Use - drink with sun-dried ones.
Collection time_10-November. Distribution nationwide.
Where it grows - shady bushes, ecological perennials.
Size - Height 10–25 cm
Flowering period_March–April
Flower_white and 1 cm in diameter
Leaf - 3 Appearance Leaves